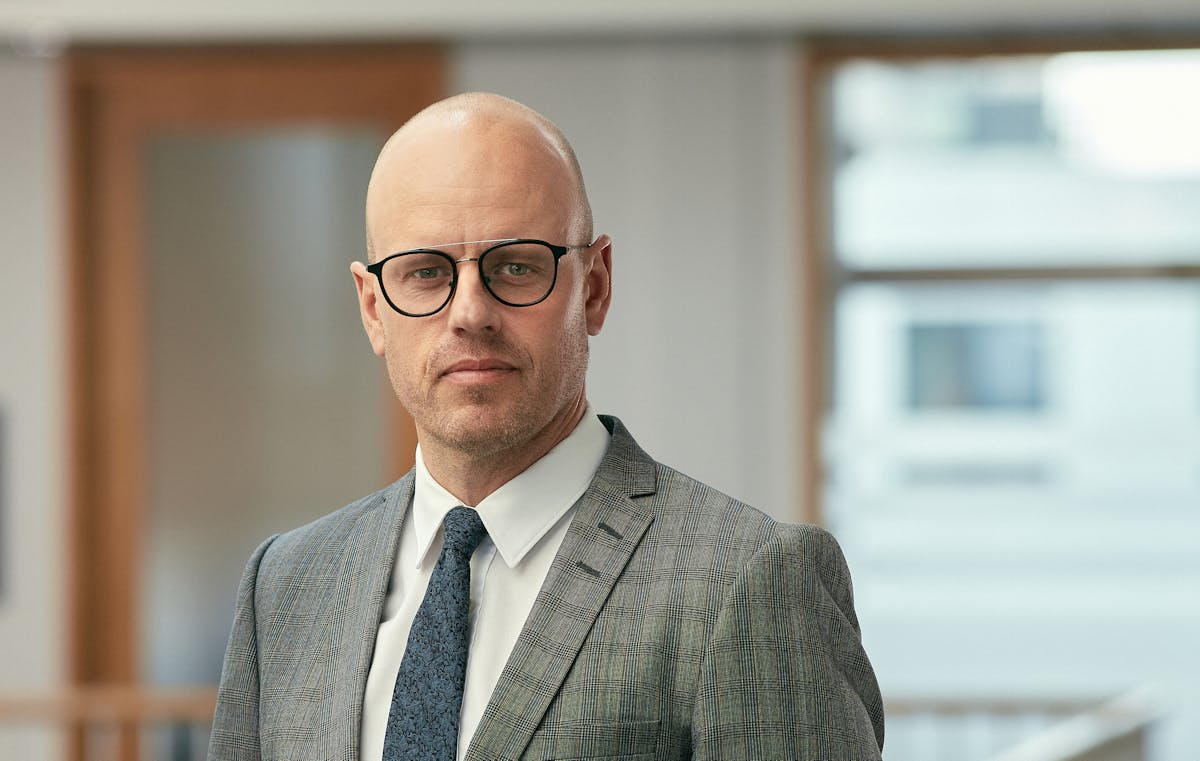 Þórólfur Jónsson
Attorney at Law, Partner - Reykjavík
Supreme Court Attorney Þórólfur Jónsson holds an LL.M. degree from Harvard Law School and is a certified securities broker. Þórólfur worked at LOGOS' predecessor, The Counsel Office, before he joined LOGOS in 2000. In 2001, he became a law clerk at the Supreme Court and joined LOGOS again in 2002. He worked at Kaupthing Bank and Arion Bank between 2004-2009 as inhouse counsel and later managing director of Investment Banking. Þórólfur has been a partner at LOGOS since 2009 and was the managing partner between 2019-2022. He has extensive real-world business experience and has served on the boards of numerous Icelandic companies. Among his areas of expertise are corporate law, corporate finance, mergers and acquisitions, capital markets, financial services and regulation, financial restructuring and litigation. Þórólfur is a member of LOGOS's banking and finance team. He sits on the board and the management board of the Iceland Chamber of Commerce. Þórólfur has lectured at the law faculties of the University of Iceland and Reykjavik University.
LOGOS Legal Services, 2009-
Kaupthing Bank, 2004-2009
LOGOS Legal Services, 2002-2004
The Supreme Court of Iceland, 2001
LOGOS Legal Services, 1999-2001

Supreme Court Attorney, 2016
Certified Securities Broker, 2009
Harvard Law School, LL.M., 2002
District Court Attorney, 2000
University of Iceland, cand. jur., 1999

Securities Regulation, published in 2004 (co-author: Johannes Sigurdsson)
Takeover Bids (thesis), published in 1999
"Þórólfur is recognised as a leading lawyer. He advises on a broad range of corporate deals as well as equity and debt financing transactions. He is also experienced in funds-related topics."
- Chambers Global